A New World (Poems and Photos)
California Desert In Bloom, by Andrea van de Loo
Editor's Note: A print-friendly version of these poems is available for download.
A New World
The land behind your back ends here.
—David Wagner
Going inward
I see my grey sleek wolf's belly
moving forward on long legs striding
free, clear, unassuming
my natural strength carrying me
into the clear space ahead.
Walking in natural grace
my path in the wilderness
one amongst many
solitary but not alone.
Emerging from the ashes of my past
an inner knowing seems to lead me
to the birthing of a new world.
In this singular place
To each of us you reveal yourself differently,
To the ship as coast line
To the shore as ship.
—Rainer Maria Rilke
Here in this singular place, this moment in time
watching the sun rise over the bay
I have a view of the world that is solely mine,
no one else sees the light's play on the water
from this precise angle.
So each one of us
in those rare moments of attention
beholds and weaves and makes visible
the tapestry of creation,
the garment of our Great Mother.
In the dark folds of the cloth
we hide or sleep,
in its shimmering hues
we dance and awaken.
Silent Snake
A shamanic name I received from an encounter with a rattlesnake, while on a vision quest in the Joshua Tree desert
I am and unfold, Silent Snake,
undulating in my core, quietly
carrying the vibrations of the Great Silence
into the life of my loved ones
in and out of bodies
bringing the unseen gift to all
a quiet presence for those still somewhat lost—
a refuge and a constant
ever changing reflection
of the One Great Love.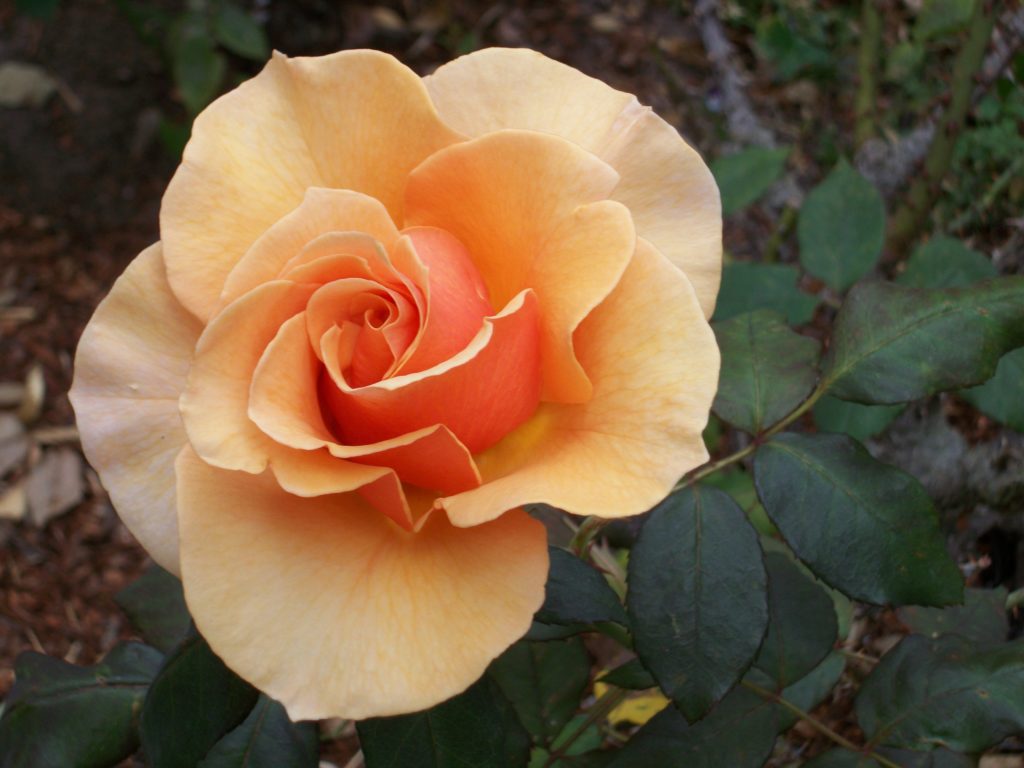 Doorstep Delivery
(Inspired by a poem of the same title by Greg Hall)
What was left on my doorstep
Like an abandoned orphan?
Will someone please take care of her
Claim her and take her home?
But no, years later she is still there
Shivering in the cold
Silent and beyond hunger
Her big eyes looking at me darkly
Will I ever pick her up and take her in?
When, finally, it became clear
That no one else would claim her
I picked her up and brought her in.
Making up for decades of neglect
I washed her and dressed her
And combed her hair. I nursed her
And rocked her and soothed her to sleep.
I cooed over her. I named her and
Came to know her as she slowly
Softened and began to trust.
Over time she told me everything.
She learned to cry and rage.
Together we shook our fists
And stomped our feet.
Now she is my happy, funny little girl.
She lives with me and I belong with her.
Hand in hand we walk through life
Sometimes skipping, sometimes stalling
Finding our way into love.
Fragile
So fragile I feel
having coughed all winter
my tissues wilting—
petals of a flower
when its blooming is done
turning slowly translucent
and slack
before gently drifting
without a sound
back to earth.
I am the One I have been looking for
Out of the bustle of the town
I enter the narrow passageway
leading to a stairwell.
Going down, the city noises disappear.
All becomes quiet.
I descend
until I stand before a tall wooden door
with many panels, but no handle.
A word appears on the door : Ave.
My soul bursts into the Ave Maria!
But no,
it is I who is being greeted.
I am welcomed and expected,
I am holy.
With a slight push, the door opens.
I enter a small circular room
with a tall domed ceiling.
On a table in the center
a book lies open.
There I leave my past behind
along with the suffering ones.
Effortlessly, I rise above the city
and up towards the stars
spreading large white wings
luminous.
I am only a slight silhouette
in the totality of being
the same and yet distinct.
I dissolve for a while
as in a silent dream.
Then, I find myself
walking back up the stairs.
I stand at the portal to the city.
I have my form but
my heart is a wide open cosmos
like a window to the infinite.
I am silent.
I know myself.
I will re-enter the world
But not be of it.
I am open and free.
Grace can flow
and Love unfettered.