The Café crew welcomes author Lynnclaire Dennis to talk about her essay, "Philosophical Thought and Thinking Aloud Allowed," which is Chapter 3 of The Mereon Matrix: Unity, Perspective and Paradox.
The Mereon Matrix is a dynamic natural pattern of shape, sound, and vibration that exhibits mathematical and spiritual dimensions. Lynnclaire is communicating the deep implications of this pattern—which she first perceived through a near-death experience—to all of humanity. The chapter provides glimpses of the historical, cultural, and scientific elements that serve as the philosophical and scientific foundation for exploring and interpreting the Mereon Matrix, in particular the Mereon Trefoil.
---
About Lynnclaire: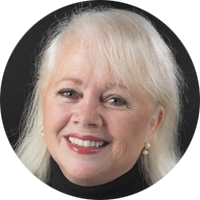 Co-founder and visionary of The Mereon Legacy CIC, a nonprofit, Community Interest Company based in the UK, Lynnclaire is the visionary behind Mereon Solutions, designing social projects based on this natural approach to innerpersonal and interpersonal relationships. Her passion is helping people achieve their personal 'why' and Purpose, growing with the flow using the knowledge implicit in this universal 'how'.
A global citizen, while she feels at home almost anywhere in the world, Lynnclaire feel's blessed to be a resident of Spain, and declares that a 'best' day is working while overlooking the Mediterranean and the mountains from her small, glass walled and ceiling atelier.
Discover more at:
The Mereon website
The Mereon Legacy CIC YouTube Channel
Relevant Material (from previous Cosmos Café events):
Cosmos Café: Time, Space, & The Hebrew Alphabet [01/09]
Tenen, Stan (2011). The Alphabet That Changed The World: How Genesis Preserves a Science of Consciousness in Geometry and Gesture, Edited by Charles Stein, North Atlantic Books, Berkeley, CA.