In the Crack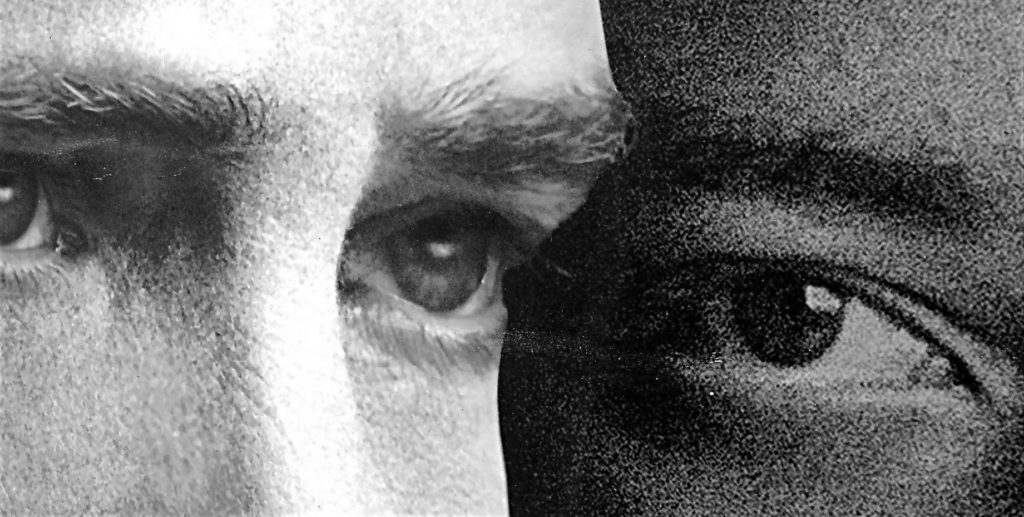 RACE – by Marc-Falardeau via Flickr, CC BY 2.0
1.
I feel hands on my body, male-gendered, quasi-human hands, but without physical bodies, invisible; at night they come to study me. I see reams of code, and one of these invisible beings is reading off the code to a vast intelligence. They are studying my body, my night body, my hybrid body, a phase space, a little night music.
The entity reads off the code telepathically, in an unknown language, sharing cognitive frameworks with a vast network of unseen agents, with multiple, hidden agendas. I don't know how I know this. But I know this. I am more curious than I am afraid. They communicate with tones.
"Can you speak English?" I ask the invisible entity." I want to remember this."
"He is awake." A voice, which sounds computer-generated, speaks. "All biological processing appears to be normal, and will continue to be normal. All organs and glands are functioning normally; heart action, respiration, assimilation, digestion, circulation are normal and will continue to be normal."
My eyes are closed but I can sense that I am stuck in the in-between, what some would call the bardo, the crack in the cosmic egg. They are trying to make the passage easier, as hands move with precision across my spine and hover behind my physical heart. The voice goes from the highly cognitive into a more affective tone. "Flow," the voice chants. "Flow…flow…." An electrical charge moves, from his fingers, through my spine, feeling like the prick of an acupuncture needle, bringing both pain and pleasure at the same time.
"Who are you?" I ask. A white noise, a spinning without motion, a sense of vertigo, like when you come home drunk and collapse into bed, a difference in scale. "Are you a teacher? Can you teach me something?"
"No," the voice responds. "But you can teach us something."
I wait for instructions. Words mean little, but the auditory digital habit is hard for me to give up. I seek explanations when there are none to be had. A blue light appears in the visual field. It pulses on and off. "We want to study your brain," the voice says, and I silently consent. "Look at the blue light." I gaze upon the blue light. The blue light becomes a beam which goes directly into my physical brain and moves in a circle-eight fashion from ear to ear, then steadies into the center of my cranium. I feel a wave of fear. "All finished."
"But who are?" I ask, destabilizing the experiment.
"I am you," the voice says, humanly. "We are the Night."
"But how can you be me?" Words, words, words, huge volumes of dictionaries swirl meaningless content as I struggle with the neuro-semantics of this moment.
"Because," the voice says, carefully, as if speaking to a lost soul. "We share the same heart. And you are not the body—you are the Night. You are one of us."
"I want to see you," I say, fearful of ancient warnings about seeing the Face of God.
Without warning, I lift up and out of the physical, out of the matrix, into an empty white space and view below me a wide spectrum of violent acts, wars, murders, famines, which shakes me profoundly. This parade of violence intensifies into an act of overwhelming horror: I witness a mother with an axe chop up her innocent children.
"Who has created this?" I protest in anger." Who created this dream? Who is the dreamer of this dream?"
"I am," a commanding male voice comments from behind and above me. I turn around slowly in my still-human shape, with a front and a back, a left and a right. I share with the voice an up and a down but I am fighting to maintain a structure, a human structure in the midst of anti-structural energetics. He shimmers, a blue-black image, and smiles. "You control the horizontal, we control the vertical." I settle down, the spinning stops. We are in synch, attuned.
I am speechless, floating in the void, beholding a shimmering, transparent, naked, black man without organs, a God form, with a blue flame in the center of his head. Attracted and repelled by this mysterious figure, I find words. "But why the violence?" I cry out in despair.
"Because," the Black Man says, "I love the drama. It is beautiful." He smiles slyly. "And who are you that you can ask such a question?"
I am being seduced and my resistance is weakening, my moral sense lessening. He is beautiful, and he is beyond good and evil. But I am not. I feel the slings and arrows of outrageous fortune, and here, in this in-between, without foundation, floating in a white void with a black God form with a nihilistic kind of charm, I fear madness. That way madness lies.
He says, "Do you see the blue flame in the center of my head?"
"I do."
"Touch it."
My right dream hand passes through his transparent head, and with my extended index finger, I touch the blue flame and feel the human and the other-than-human converging, as a blue light flows into my night body. "Do you like it?" he asks with sadistic pleasure.
"Yes! Yes! Yes!" I cry out in ecstatic agony.
"Then take this." The intensity is too great to maintain subject/object duality. "Give up form." But I don't want to become sugar—I want to eat sugar. I want to worship God but I don't want to become God. Above me is an ocean of bliss and, as I merge with that semen-colored, moon-colored ocean of orgasmic bliss, I hear Peggy Lee singing, Is that all there is? Is that all there is? If that's all there is my friends, then let's keep dancing, let's break out the booze and have a ball, if that's all there is….
And then before I enter that zone of bliss, I resist and recall all the lonely people, back there, down there, in the bars, the pool halls, all those little people in the dark, the drunks, the frauds, the fools; and, instantly embraced by a thought form, I fall, back down into the chaos, back toward planet earth, that little blue pearl floating in the middle of nowhere, toward the human body.
I am moving at a great velocity, down, down, down, confused. My thoughts and feelings blur. I am in a crib somewhere on my back looking up at the light coming through dirty windows. My child mind contemplates the body. How many fingers do I have? How many toes? And if your right side floats off, which side is left? Which side is right? And do you have a right to know which is left and which is right? I hear wind chimes and see the flower print of the wallpaper.
Then I grow up into a man's body. Back to the human zone, to the world of form, to the world of objects, to the infinite horizon, to the force of gravity, to coffee and chocolate, to a shared reality, which we share with the birds and the reptiles….
But I remember something as I lie on my back and breathe deeply, slowly, a tear streaming down my face. I remember that the Sons of Shakti and Shiva are returning, the Children of Kali; we control the vertical, we control the horizontal, we will marry heaven and hell, we have lifted the veil of Isis, we have flown over the rainbow where blue birds fly. And we are coming to your house.
We are going to burn down the house, baby, we are going to burn down the cornfields, we are going to make love among those flaming fields, we are going to make love while they are burning, burning—
2.
Manhattan, Saturday night, 1995. I cranked up the music and prepared to go out. Slipping into my other persona, I tried to admire myself in the mirror. "Live fast, die young," I told my reflection. I changed into some Calvin Klein khaki shorts and a white t-shirt. Lacing up my combat boots, I felt euphoric. Time to go out, time to let go, time to get down.
Up on the roof, I finished my cocktail as I viewed the hot, red sunset. I watched pedestrians and traffic down below. Geared up for a night on the town, bored rock stars roamed the streets in dark limos looking for sex and drugs. Men in tuxedos and women in couture hung out on the stoops next to bag ladies and thieves, as a big banner in red letters advertised the Contemporary Dance Festival at St. Mark's Church. The intelligentsia had gathered outside the Church to smoke cigarettes. Tiny galleries full of bad art offered free wine and cheese to the art fags as the drug dealers hawked their stuff openly on the street.
"Kiss my black ass!" some drunk yelled. Some asshole played the drums in an apartment down in the courtyard. "Shut the fuck up or I'll call the police!" someone screamed from a window." I finished my drink. The cacophony downstairs made me giddy with excitement, ready, willing, and able to join the human comedy. I was determined to stop in the Locker Room first to say hi to my old friend Barry, the cutest bartender in the East Village.
Quickening my pace, feeling the menace of the big city all around me, I noticed that everyone out tonight was wearing as little as possible. I loved it. Perspiring slightly, I paused at St. Mark's Place, waiting for a car of heckling kids from New Jersey to pass.
"Hey mister," a dirty young woman, sitting on a blanket, growled at me. "Why do you faggots all look alike?" I ignored her. Before the light turned green, I started walking away. "Why don't you faggots go back to faggot land!" she screeched.
"You're in faggot land, you stupid bitch!" I yelled back at her, quickly dodging a speeding cab. I opened the door to the Locker Room. Enveloped in cool shadow I sat in my regular place at the end of the bar. The bartender was my best friend, Barry, who gave me a sloppy kiss. He was wearing a tank top, revealing his washboard abs.
"Hi, Kensey, what's up?" Barry greeted me with a wide grin on his handsome face. "I have to tell you about this guy I picked up last night." He winked at me and made a gesture that meant we would talk later, as he was swamped with the first wave of customers.
I sipped the vodka he poured and enjoyed the air conditioning. Scanning the bar, I noticed that nasty queen Carlo hustling this tall black guy I'd never seen before. The black guy was wearing slacks, a white shirt with a button down collar, open at the neck, the sleeves rolled up, and a gold cross around his neck. He wasn't listening to Carlo. His eyes wandered across the bar and met mine as I cocked my head to one side and nodded my head to the beat of the music. A smile played upon his features and I returned his gaze, feeling hopeful, feeling asymmetrical, leaning to one side. I nodded my head ever so slightly. He disentangled himself from Carlo and moved down to my end of the bar.
"Hi," I said, feeling his big warm hand in mine, "I'm Kensey."
"Joseph," he said with a deep voice. "You live around here?"
"Not far."
He glanced down at my thunder thighs and smiled, as if we shared a dirty secret. He said he was from out of town. He offered to buy me another drink. By the second round, he was resting his hand on my thigh. By the third round, his knee was pressed against my crotch. By the fourth round, I was calling him Joey. I figured it was a smooth, easy pick-up, from out of town, gone tomorrow, no regrets. We made small talk; he seemed like a nice guy, stable, working class, in a hurry. He excused himself and went to the bathroom.
"I met this real weirdo last night," Barry said, turning his baseball cap around and shouting over the music. "He's a proctologist. He's into kink and raunch." Barry, a blonde, blue-eyed devil, still had, at the age thirty-eight, one of the best bodies and filthiest minds in town. I adored him. I leaned forward, eager to dish the dirt. Other customers were listening, too. Barry loved to perform. "Met him at a happy hour at the Lash. He invited me over to his place. We get into the cab and he whips out his huge piece! Well, I was a little stoned and drunk so I got down to work. I love cab sex. A bus drove past; all of these little yentas were pointing their fingers at us as I went down on him in the back seat. It's a long, long ride up to Harlem."
"Was he black?" I asked. Barry gave me a naughty look. "Who paid for the cab?"
"He did," Barry said, loudly, so that all the customers could hear. "He takes me upstairs to his huge apartment, leopard skin rugs, grand piano, mirrors everywhere. He starts acting real mean. Calls me his bitch. Wants to act rough. Gets into this black master, white slave routine, which I find so tired."
"The lady doth protest too much!" said the English professor, the one with the fruity Oxford accent.
"What kind of role model is he anyway?" Barry asked, while he mixed the professor a martini. "He's a medical doctor for Christ sake, up all night, smoking, drinking, whoring, acting like a sadist. Goes into his office the next morning and sticks proctoscopes into people's asses all day!"
"Nice work if you can get it," said the professor as he sipped the martini. We all laughed. He left Barry a big tip and wandered off to the pool table. I was looking around the bar for Joey. I hoped he hadn't left. His bag was still under his stool. I watched anxiously.
"I don't know if I'll see him again." Barry poured himself a shot and gulped it down. He leaned over toward me and said, confidentially, "It's just more of the same top bottom rigid patriarchal bullshit with racial overtones. Who needs that?"
"We do," I said. Joey reappeared, headed my way.
"Who's your hot date?" Barry asked. "I've never seen him before."
"He's from Philly. I'll tell you about him tomorrow."
Barry walked away, giving us privacy.
"What's your name again?" Joey asked, leaning against me.
"Kensey Jones." I slurred my words slightly. He placed a hand on my thigh. He put his other hand on the small of my back. "Let's go back to my place shall we?" I waved goodbye to Barry. He blew me a kiss.
As we walked back to my apartment, I learned that Joey's stride was wider than mine, that he was a couple of inches taller, that he liked to play basketball in his spare time, and that he was an auto mechanic. He ran his own garage, after serving in the army as a drill sergeant. He recoiled from my touch.
"Don't hold hands," he said. "Not in public." I noticed the bit of gray in his goatee, spreading to his short crinkly hair around the temples. I guessed he was an old-fashioned, straight-acting hipster. I had a soft spot for these hard guys. I imagined that underneath the tough exterior was a poet, a social activist, someone good, but I was usually wrong. "Where are you from?"
"Texas," I said proudly, "but I'm a New Yorker now. I've been living here a long time."
"A Texan." He smirked. "How old are you?"
"Thirty-three." The same age, I thought, that my mother was when she died, the same age as Christ when he died on the cross. "How about you?"
"I'm turning forty next month. An old man—"
"Yo, Kensey!" A guy I knew shouted my name from across the street. "You go girl!" He gave me the thumbs up sign. I waved back at him.
"Looks like you got a reputation." Joey said, his tone souring, tense, on edge.
"I get around." I opened the front door, cautious, careful. "Five flights up." As I climbed the steep stairs I felt his body heat right behind mine. When I opened the door we were both out of breath.
"Nice ass," he said.
"Gee, thanks." I got the door open, turned on the overhead fan, and assumed I would be getting fucked. I had already prepared for that, had the condoms and lube in a drawer near the couch. "Sorry I got no air conditioning. It broke."
Sitting back on my black leather couch, Joey looked even bigger than he did on the street. He took off his sandals and put his bare feet on my coffee table. He had a scar on the sole of his right foot that looked like an exploding star. I wondered what he must have stepped on to get a scar like that. The purr of the overhead fan softened the street noise. I turned up the music. Etta James was singing, I want a Sunday kind of Love. Joey acted like Pimp Daddy Cool. A real tough guy, as if he owned the place. He unbuttoned his shirt. I knelt beside him on the floor. I put my hand on his knee. He nodded his head. He had another scar across his forehead. I reached over and touched it.
"Where did you get a scar like that?"
"Someone threw a TV set at me," he scowled.
" Impressive," I said. God only knows the trouble he's seen.
"So you're into black guys?" He leaned his head back on a pillow, looking at me through lowered lids.
"No, baby, I think black guys are into me."
"You just want a black guy to fuck your ass?"
"Is that a problem for you?"
"No problem," he said, spreading his legs wide open. "No problem at all. Do you want me to give it to you nice and easy or do you want me to really take you?"
"Okay," I said. I knew this script really well.
I moved the coffee table out of the way. I held his stiffness. I unzipped him. His cock was a bit crooked. Then I proceeded to deep-throat him. A nice cross-breeze lifted the thin curtain like Kim Novak's scarf in Vertigo. He was gazing out the window, not paying attention to my excellent service. The twin towers of the World Trade Center rose like a mirage above the roofs of the dingy tenements. The red light on the top of one of their giant antennae winked on and off as a yellow moon, almost full, came too near the earth.
"Can your neighbors see us?" he asked, distracted by the view.
I pulled off his dick to gasp, "I hope so." I accepted with pride my own surrender to his big black cock. I felt all those eyes out there, watching us, silently, imagining hooded members of the Ku Klux Klan, staring at us through their binoculars with a sense of envy and outrage. His shirt was off and I felt that hard body, tense body, lonely body, his body, my body, blending, his pants around his ankles. He had long, strong legs, his legs, my legs, getting tangled together, with a smell of talcum powder, a taste of vodka. He reached over and squeezed my ass.
"Take off your pants," he whispered.
"Yes, sir." I said, in my best southern drawl, playing the new recruit. I pulled off my Calvin Kleins.
"Turn around," he commanded, playing the drill sergeant. "Bend over. Spread those cheeks. Are you clean, soldier?"
"Yes sir," I said, starting to get into it.
He ate out my ass. He slapped my ass. With a wet finger he probed me. He put on a condom, squeezed out the lube. I took it all inside me just like a pro. He looked towards my bedroom. With his sex inside me, he carried me in his arms, like a sleepy child to the bedroom. My arms around his neck, floating, he lowered me down on the bed like he was doing squats at the gym. I tasted his sweat, smelled his industrial strength deodorant. He turned away from my kiss.
"You're white, I'm black," he said, thrusting into me, expressing his pent-up male rage.
"White men have the power, I'm fucking a white man." I moaned and acted like I enjoyed it.
He pulled out and shot his load on my chest. He collapsed across my body like someone who'd been shot. We were quiet, breathing the same breath. "Put your arms around me," he said. I obeyed. Then he started to cry. He cried softly. I felt his hot tears spill onto my neck. "I'm sorry," he said, like an actor who had forgotten his lines. I stroked the hard muscles of his back as his tears dropped onto my chest. "You're a nice guy," he said, "and I've been treating you like shit."
"I'm used to it. I don't take it personal." I held him till he stopped crying. I knew why he wept. He was grieving for someone he loved.
I went into the bathroom, rinsed off his semen and tears. I asked the Peggy Lee question, while looking at myself, bleary-eyed in the mirror. 'Is that all there is? I wondered. 'Is that all there is to love?' I wrung out a washcloth. I got a glass of water. I went back into the bedroom. "I can't see you in the dark," I whispered.
Turning on a lamp, I startled the pitch-black Zulu warrior, reclining on the white cotton sheets. I handed him the glass of water. He drank it. He put the glass on the table. Feeling like the Good Samaritan, I washed him off with the cool washcloth.
"Thank you," he said. He looked up at me, watching carefully.
"You're welcome."
"You're a nice guy," he repeated. His breathing had returned to normal, his trembling lids closed softly over those sad eyes. His face now looked as serene as the young Buddha in blissful meditation. The crucifix on his coal-black skin flashed fiery gold in the lamplight. He opened his eyes slowly. He reached over, stroked my cock. "You haven't come yet."
"Do you want me to?" I asked, whispering as if we were in church.
The roles were reversed. Joey was on bottom. I folded him in my arms, suddenly grateful to him for giving himself to me. What beauty in that gesture. I kissed his crucifix before I moved upwards with my tongue to praise the graceful curve of his throat, his ears, his lips. He liked to kiss after all. He turned onto his stomach. My tongue slid down his back, to the base of his spine, got him wet.
"You won't hold my hand in public," I taunted him, "but will you let a white boy fuck your ass?"
"Easy, baby. Easy."
I entered him slowly, wrapped my arms around him. He felt like a sleek and slippery dolphin. I rode him, Zen-like, slowly and gently, across still, sparkling waters, hearing soft, percussive sounds, faraway voices inside my mind, floating, distant from shore. Pulled down into the center of him, coming back to planet earth, gravity-bound and heavy, on top of him, sweating, I finished with a cry. The little death. We were still. His breathing almost stopped. I studied his face. A dream child, drooling on the pillow, he wasn't back home yet. He was still in that other world.
"Marry me," he mumbled, half asleep. "Marry me."
"Okay," I said, kissing him. "I'll marry you." I pulled out of him, tossed the wet condom on the floor, wrapped the sheet around him and turned off the lamp. I watched the darkness, the darkness that I loved, the darkness that set me free every night, the darkness I knew before I had a name, the darkness before the Big Bang.
∞
I got up early the next morning and did my yoga while Joey slept. I was sitting on my cushion in a lotus pose, when Joey walked sleepily into the living room.
"Hey, Kensey. What's up?"
I opened my eyes. "I'm meditating."
"Are you a Buddhist?"
"No. I'm into stress management. I'm studying to be a yoga teacher."
"That's cool," he said. "Can you teach me how to relax?"
"Maybe," I said.
He looked through my books and CDs as I made coffee. He put on some jazz while I scrambled some eggs. We shared the paper. He read the sports section. I read the movie reviews. I watched the expression on this handsome stranger's face, his muscular mechanic's arms folded across his broad chest. I got a feeling of deja vu.
He looked up. "Yeah?" he said. "What are you thinking?"
"Nothing," I said, changing my mind. Now was not the time to give away my secret. A wave of shyness overcame me. "Last night, you asked me to marry you."
"I did?" he said, evading me. "I was drunk, man. We were having sex." He swaggered, "You didn't believe me, did you?"
"No," I said. "I didn't believe you."
"Don't know why," he said, now avoiding my gaze. "I got so sad. That happens when I drink. Don't like to drink. I hate the bars." For a second he looked uncertain—vulnerable. I just waited. He asked the million-dollar question. "You got a boyfriend?"
"Not really." I shrugged my shoulders. I tried to overcome my reluctance. "How about you? Got a lover? Is that who you were crying about?"
"Not anymore," he said, changing the subject real fast. "Man, I like the way you look. You look fine. I had a good time last night."
"Me, too." I returned his compliment and invited him to the movies. I was relieved when he said yes. It was a Sunday kind of love.
As we stood in line, waiting for tickets, he stood a discreet distance away from me. I couldn't understand his stiff aloofness. I guessed he was kind of closeted back in Philly. I noticed looks of envy from other gay men. It would be obvious to most New Yorkers that we had just slept together.
Sitting side by side in the dark theater, he lost some of his reserve. We had eaten all the popcorn. The movie was almost over. While watching Bruce Willis beat up a lot of people in an orgy of violence, Joey's large, warm hand slipped into mine, as casual as a big posh car sliding smoothly into a suburban driveway.
It was a warm but breezy afternoon. We walked around, not talking much. I took him to the lake in Central Park, near sunset, and we sat on the big rocks at its edge as the sky turned fuchsia. I admired his strong profile. Joey sent a pebble skimming across the surface of the lake. Surrounded by cackling ducks, we didn't talk much, but I dared to hope again.
We walked to the Port Authority without saying a word. I gave him my business card and asked him to give me a call. I saw he had an urge to kiss me but he stopped himself. We were out in public. He offered his hand. I held it a little longer than necessary, feeling its weight, its strength, its weakness. He climbed onto the bus. I watched him find a seat and throw his shoulder bag into the overhead compartment. I waited for the bus to pull out. We waved goodbye to each other.
∞
Joey didn't call. My expectations faded into disappointment, which I protected myself from as best I could. I pretended I didn't care, berated myself for being a romantic fool, persuaded myself that I was a single man and always would be, that I didn't need any of that kid stuff, but I was lying to myself. I missed him, seemed to see him everywhere. Whenever I saw a black man with Joey's build, my heart skipped a beat, just like love-sick Jimmy Stewart as he searched the sad streets for every blonde babe who looked like Kim Novak. He wasn't just a man. Joey had become, against my will, a symbol for something, but what?
He had asked me to marry him. That was it. Somewhere in the back of my mind, there was always Joey, because he had asked me to marry him. No one had ever asked me that before. The question stirred up a controversy within me that was ancient as it was deep. We couldn't get married, we couldn't be normal people, and shouldn't even try. "Marry me," he had cried. Pedro would have told me to be careful.
Those summer nights, up on the crooked roof of my building, I'd listen to the hum of the downtown traffic and dream of Joey out there somewhere in the vast cosmic ocean. I'd find a star and focus until my mind became still. I closed my eyes and imagined being with Joey again. Opening my eyes, I returned with a dazed feeling, not knowing where I'd gone, not sure of where I was. In angry desperation at Joey for not calling, I decided to go out and find some rough trade, someone with a swagger and a strong build, someone to make me angry, someone that I would throw out of the house for stealing money out of my pants pockets. I sought out sex without love as much as possible, but somehow the desire for love kept coming back to me. Marry me. Fuck that shit. Marry me. Marry me.
∞
"Who's OJ?" I asked the bartender who was fixated on the TV.
"OJ Simpson," he answered. "Football star. Won the Heisman trophy back in the sixties—"
"I'm a faggot," I said. "What do I know about football?"
"Killed his wife. Just happened. Been on the news all day." The bartender mumbled what sounded like "white chick." We watched OJ being led into custody, on the loud TV screen.
"Too bad," I replied. "He's really cute. "I felt the burn of the cheap tequila hit my stomach.
"He was my hero." A fat black queen at the other end of the bar had overheard what I said. "I had a big crush on him." He slumped forward, knocked over his beer bottle. Grabbing the bottle, half of it spilled, he barked at the bartender," He ain't guilty till he's proven innocent. You white motherfuckers want to lynch him. Turn that shit off. I had to watch that shit all day. I'm here to have me some fun—" The black queen stumbled over to the jukebox, dropped a coin in the slot, and selected a song. The bartender switched to the porn channel, where naked men made love to one another in a misty locker room.
Boy now go, walk out the door, don't come around here, you're not welcome anymore. The diva's voice filled the bar. The fat black queen mouthed her words.
The bartender wiped up the spill at the other end of the bar. Alone at this end, I enjoyed the defiant lyrics. I watched the fat queen, slightly drunk, move to the music, her big bulk shaking like jello.
"I love this song," he said, to no one in particular. "My coming out song." He laughed to himself.
I gazed out the grimy window to view the building across the street, where the unmarked door of the Bijou swung open, and a parade of men and boys kept going in and out of it.
Turning my attention back to the dimly lit bar, I watched the homeboys play pool. One player, a gangly youth with baggy pants, glanced my way, scratched his balls, yawned. No action here. I'd rather be across the street.
I will survive, sang the diva bitterly, as long as I know how to love….

I don't want to survive, I thought to myself, I want to get off the wheel of samsara. I want to share the merit of my meditation with all sentient beings.
Sighing deeply, I closed my eyes, and recited my mantra, silently to myself, resting on the cool ocean of bliss, beneath the scattered debris stirred up by my monkey mind. I felt the earth beneath me, big, black, formless, holding me softly. The noises faded, as I turned inward. Looking into that darkness, darkness that the blind do see, I wanted to sink into that shimmering blackness, to disappear, to fade far away into the forest dim—
"Hey pal," the bartender said. "You can't sleep in here."
"I'm not sleeping," I said. "I'm meditating."
"Whatever," he said. "You want another beer?"
"No," I said, "not yet. I'm waiting for a friend." He discarded my empty bottle, walked away with indifference, and joined the cluster of men at the other end of the bar, watching the TV screen.
A man, his skin the color of deep dark chocolate, crossed the room. I remembered Joey. He smiled, leaned across the bar. "Where were you tonight?" he asked in a Jamaican accent. He checked out my coat and tie. "Just got off work?"
"Work at home," I said, feeling overdressed in this sleazy pool hall. "Massage therapist."
"Oh," he said, "is that so? I got a pain in my back—"
"Strictly legit," I said. I handed him my business card. He glanced at the card, "I work uptown, downtown, all around town." He put my card in his back pocket. "Tonight I was at Carnegie Hall," I explained. "One of my clients gave me a free ticket. I should have gone straight home, but here I am. Feeling restless."
"Are you a bottom?"
"Okay. Whatever."
"I'm going to the Bijou," he said. "Meet me there."
I watched him walk out the bar. I reached into the fish bowl of condoms on the bar, took a handful, put them in my back pocket. To be or not to be at the Bijou, that was the big question.
I still had some vague hope, that if I sat at the end of the bar I'd meet Joey again. If I found him, I wouldn't need the Bijou—that big ugly sex cave, full of slithering reptiles—but it was too late for me to turn back now. I was on my feet, unsteady, walking a thin line toward the door. I was off to the snake pit. I felt a pang of sweet regret. I paused, my hand on the door, having second thoughts.
I wanted the kind of love that smells as fresh as a newborn baby, but I knew with a cold despair that I was destined for the Bijou, and that the next morning I would smell like cigarette smoke and stale beer.
Without much confidence, I walked out the door of the bar, smelling the hot fumes from the street. I crossed the street, wishing that I had stayed on that cool bar stool. I opened the door of the Bijou and got a whiff of the poppers coming up the steep stairs. On the walls were tacky posters from old Broadway musicals. At the foot of the stairs were a large potted plant and a glass booth, simulating the lobby of a dentist's office. From behind the glass booth, a guy read a newspaper in Arabic. He had luscious eyes and full lips, but you could tell from his dull expression that he was hetero. I plunked my money down. We didn't look at each other.
The Arab guy buzzed me in. I felt the bars of the turnstile against my pelvis give way as I crossed over onto the other side, feeling expansive, wide open, ready for adventure, with none of that chit-chat bullshit you have to put up with at the bars. I took a moment to stuff my money in my shoe, just in case, wary of the pickpockets.
I entered the labyrinth of hallways, a maze of doorways gaping wide into narrow cubicles the size of small closets, rooms large enough for two men to have stand-up sex. A small bench allowed one man to sit, if he chose. There were many men that were so used to such cramped spaces that they didn't like to have sex lying down. I saw some guys I knew. We pretended not to notice each other. If you were out to have anonymous sex, it was polite to pretend that you didn't know anybody, but you still knew them and they still knew you.
Men standing in dark corners feigned indifference, men in the doorways rubbed their cocks, men sat down in the dark and snored with mouths wide open. Tall men, short men, ugly and beautiful, beardless youths, hairy old men, working class men who worked in the deli, corporate lawyers putting their kids through college. Asians, blacks, Hispanics, tourists, the healthy and the infirm and the crazy. We are the hungry ghosts. I am no better and no worse that anyone down here.
I saw Father Andrew in a sweat suit and sneakers talking to some troll at the end of the hallway. I avoided him. He was the last person I wanted to see in a place like this. I leaned against the wall and watched the porn flick. It was in French. A pretty Parisian boy was gangbanged by muscular brutes. I watched with fascinated disgust. That pretty boy, who was gangbanged, had a mother who loved him.
"You are looking for me?" the Jamaican whispered in my ear.
For a brief moment, we were young lovers. I felt the joy of instant gratification. He took me by the hand and led me through the maze to an empty cubicle. He locked the door behind us. A naked red bulb created a lurid glow. We kissed. He pulled off his shorts and t-shirt, leaving only his socks and shoes on, the floor sticky with cum. I snorted the poppers he offered me. He fondled me, loosened my tie, unbuttoned my pants. We knelt down before each other and took turns sucking each other's cocks. His was huge. I closed my eyes, trying to concentrate on my sensations, as I had at the concert, letting the meaning of the music happen without trying to force it. He lifted me off my knees. He turned me around, unwrapped the condom. He tried to penetrate me but was too big.
"Don't want to hurt you," he said. He turned around, moved his ass towards me.
We switched roles. I slapped on the rubber. He faced the wall and took a quick inhale as I entered him carefully from behind. The exclamations of other copulating men created a rising power in me, bonded as I was with all those other lonely men out there in the dark. We were thrown through space like Lucifer into the fiery pit, burning, scalding, into the center of the sodomy circle. God roared, Let there be light! Us cocksuckers cried out, Fuck you, God! We love the dark!
The Jamaican moaned, thrashed like a man in the electric chair, and spilled his seed on the concrete floor. I pulled out of him. We put on our clothes.
We sat on the couch in the lounge area, held hands and watched TV. Cops and robbers. Car chases. Shrill screams. Bloody corpses. I watched his passive face in the flickering blue light.
"I thought you were going to fuck me," I said tenderly, trying to prolong the moment. "But I fucked you instead."
"It was a good fit," he said in a flat tone.
He kissed me on the lips, rose to his feet, moved lightly through the exit door. I waited for a minute then felt panicked. Fighting off my disappointment, I followed him through the exit door. I looked for the Jamaican, hoping that he waited for me somewhere in the shadows, but the street was empty.
The gray morning light crept over the old tenement buildings as a garbage truck growled, devouring mounds of trash. Heavy black plastic bags, stacked in the back alley, were being heaved into the truck's gaping mouth by weary-looking men. I stepped on a used condom, kicked a broken bottle, and cried out, "Joey!" I felt the presence of all the men that got away. A fat rat scurried into the corner of the stinking side street.
3.
Deeply troubled, I walked the desolate downtown streets to visit Father Quinn. Avoiding well-lit streets with crowded cafes, I traveled the back streets, where the homeless were gathered, huddled in the cold. It began to rain. Glancing furtively over my shoulder to be sure I wasn't seen, I slipped into the entrance of the rectory.
Searching under the mat, I found the secret key, and opened the front door. I walked past the empty reception desk and down the pitch-black corridors. Then I paused, afraid I'd taken a wrong turn. It was a relief to hear the tinkling of Father Quinn's harpsichord in the distance. I approached his door, left slightly ajar, and listened for a few seconds before I slipped in. The room was warm and dim. I closed the door, shook off my raincoat and hung it on the coat rack behind the door.
Having warmed my hands at the fireplace, I sat down and waited. He was playing a slow passage from Bach's Goldberg Variations. The elegant syntax of the music contrasted with the chaos of the wind and rain beyond the grimy windows. I loved the sounds of both and tried to hold them in my mind at the same time. Andrew stopped playing and came out of the music, the way a great actor removes his make-up after a demanding performance. He sat adjacent to me in a high backed chair.
"That was beautiful, Andrew." We were on a first name basis. Although he was close to me in age, I liked to treat him as if he were advanced in wisdom. He was a handsome man, a red-haired Irishman with a slim build. I was not attracted to him, though he did make frequent passes at me. His attraction created a great deal of cognitive dissonance.
He acknowledged my compliment and waited. Gazing into the flames in the fireplace, the crisp crackle of the wood, I watched the images take shape in my mind, gather force, swirl into view.
"I feared that I had died," I said, uncertain of how I could put the experience into words, "That I was left in this limbo, this halfway house for the recently departed. I walk around this place and found on a desk a piece of paper and a pen. I write my name, Kensey Jones Jr., and watch the words disappear. I look into a mirror and there is no reflection looking back at me. I wonder if I've turned into a vampire. One of the hungry ghosts. Then I see the knob of the door begin to turn. Three hoodlums appear ready to jump me. I grab a sword and chop off their heads. Their heads shrivel like balloons filled with hot air, letting out loud flatulent noises." I paused, uncertain how to proceed. "It's hard to describe." A strange sigh came out of me, "I cross through an open door and enter a hallway. There is a wide door. I call out, 'Where am I?' My voice seems to have altered, as if it didn't come from my location but is evenly distributed throughout this big space. I enter a room which has no ceiling. Gathered on the floor are hundreds of black women, kneeling, washing the floor, silent. I ask one of them, 'Excuse me, miss. I need help. Can you tell me where we are?' She remains silent. I asked her, 'Can you direct me to a teacher?' Again, she says nothing. I get down on my knees and take her face in both my hands and look into deep sad eyes and say,' I love you.' Those are the magic words. She points her finger over my shoulder. I turn around slowly and see a giant black woman. She is an angel."
"And how do you know that?"
"The way she looks. Her presence is huge. She's radiant and highly intelligent. I cry out,' Help me, help me.' I hear organ music; I float into the air. Behind her is an altar with a plastic Jesus, a red light bulb in his chest flickering on and off as she speaks. It's in a musical language that echoes in my head. I ask her if she could speak in English. She has to turn down her vibration to do so. She asks, 'How did you get here?' I say that I don't know. I ask her, 'Do you know where I'm from?' She says, 'You're from planet Earth.' I ask, 'Have you been there before?' 'Many times,' she says. 'You take the God stuff way too far,' she warns me,' 'I'm on a much higher plane than you are but we don't think about God that much, nor should you. We've got work to do. And so do you. Your job is to be a human being. Go back to planet Earth where you belong. Forget about all this God stuff.' She put her hands on my head. It's like a bolt of lightning. Then I'm falling at a high speed through black space, a luminous black space until I see a tiny planet, like a blue pearl floating in a black void. As I enter the stratosphere I feel my self float light as a feather toward the earth's surface. I see the United States, I see my neighborhood in Texas, and I see the backyard of the house I lived in when my mother was still alive. I am on a cross, crucified in my own back yard but free of pain. I am in ecstasy. I cry out, 'Mama, mama, I've had a vision.' My mother appears in the kitchen door, drying her hands on a towel. I say, 'It wasn't a dream, it was a vision. The kind of vision that mystics have had throughout the ages. I can't speak of it—I go into unspeakable bliss—for I am within and beyond all worlds, including this one. It's impossible. Yet the desire to express it is strong. It's my mission in life, and I know I shall never fulfill it.' My mother looks at me sadly. She says, 'That sounds just awful.' She scolds me like I'm a schoolboy. 'It's time for you to do your homework.' I returned fully into my physical body, as an adult in my bedroom in Manhattan. I walked around all day feeling disoriented, laughing, and crying. What's happening to me, Andrew?"
"Would you like some sherry?"
"No thanks, I'm giving up drinking."
"That's a mistake." He poured the amber liquid into two glasses and handed one to me. He raised his glass. "Cheers," he said. I enjoyed the sweet warmth of the liquor going down. "How is your boyfriend, what's his name?"
"Joey," I said. "I'm going down to Philly to spend Thanksgiving with him and his family."
"Good. You should have lots of sex with Joey. Help you stay grounded. Give up meditation for a while. You don't need it."
"But I love my meditation—"
"Follow the black angel's advice. You have taken this God stuff way too far. I should know. I'm a priest. Look what it's done to me." His eyes had turned gray with pulsing red pupils, picking up the glow of the fire, like some wild nocturnal beast. "This too shall pass."
"But I don't want it to pass, I want to express it—I want to live it—"
"So wise, so young, do not live long," he said sternly. "Let it go." He rose from his chair and glanced out the window." Stopped raining. Vanity. All is vanity. Many mystics, go to the office, the supermarket, surf the web and never go to church at all, or they end up sucking cock at the Bijou till the crack of dawn, which is what I intend to do tonight. Are you going uptown? Perhaps we can share a cab?"
"But Andrew, you can't go dressed like that?" He was still in his priest uniform.
"Quite right," he said. "I must get incognito." He took off those heavy bible-black shoes and stepped into the bathroom, leaving the door open so I could see him sit on the toilet. He moaned. "My hemorrhoids are acting up again. Occupational hazard."
He flushed the toilet. Washed up. I heard him talk from the bedroom as he got into his street clothes.
"Each man kills the thing he loves," Andrew quoted, as he sauntered briskly over to the door and opened it. "After you."
On the street, he looked quite mysterious in his black trenchcoat, like a detective in a film noir. He whistled for a taxi. After we got in, he gave the driver directions and sat back, his hands in his pockets, Quite handsome with his fine silver hair, I looked at my own reflection in the window as the dark city streets sped past and felt bewildered by my own anxious face.
The cab stopped in front of the Bijou. "I forgot my wallet," Andrew said. "Can you loan me a few bucks?" I asked the driver, who broke a larger bill. When we got out of the cab I handed Father Andrew a twenty. "Are you coming too?" he asked.
"No," I said, "I'm going to walk home from here."
"Remember what I said." The street lamps and the light drizzle created a swirling halo effect around his head." Stay in your body, drink lots of alcohol and have lots of sex."
"I promise." I said, giving him a peck on the cheek. I watched him enter the unmarked door of the Bijou.
Andrew had become the guardian of my heart in the midst of the cold, gray city. I continued to walk through the city streets, aimless, observing the skeletons of the trees, almost stripped bare of leaves, wondering where all the sweet birds were. The streets had dried out after the rain but the cold had set in. I loved seeing the mist ride on my breath. I hoped to feel sleepy after the meal I'd had at the diner but felt, instead, wide awake, overstimulated by the beauty of the city at night. Thoughts raced through me. I vowed I would do my best to do as the Black Madonna had told me to. Be a human being, she had said.
I began to slow my pace and start the trek back home. The inner voices and perpetual dialogues ceased for a while. The bars had closed. The great city was spread out before me, almost deserted, except for the hopeless stragglers like myself, stirred up, unable to sleep. I walked the crooked pavement and imagined that Walt Whitman and Hart Crane had done the same, taking refuge in the shadows while waiting for the stranger. It was a city of drunken poets, dreamers, and hungry ghosts.
In front of my building, there was a homeless guy searching through a dumpster. He had pulled out computer parts, bottles, and old clothes, and had put them in black hefty bags and piled them onto a shopping cart. He was a black guy with a lighter-than-average complexion and long, kinky, wild hair and a missing front tooth, which reminded me of a cartoon character that had peed in a light socket when he grinned. I returned his smile. The sun would be coming up soon. Like two vampires, eager to return to the crypt, we acknowledged each other's presence. I began hunting for my keys before I noticed that he was looking down at my crotch.
"I'm no faggot," he said in a childlike way. "I'm a man and you're a man." I found my keys and unlocked the door, but paused before I opened it.
"Where do you live?" I asked gently, the way you would talk to a child who had roamed beyond his neighborhood.
"I live in the Bronx," he said. "With my daddy."
"You live with your daddy?" I asked. The man seemed to be simple-minded.
"What are you doing out here on a night like this?"
"I don't know," he said, still looking at my crotch. "What are you looking for?"
" For God," I said.
"You won't find him here. Only the devil lives around here." He pointed to the street and began to laugh. I laughed with him. The distance between us, I felt, was not so great. I felt he was safe. Besides, I needed some company, and it was cold outside.
"I'm a man and you're a man," I said, repeating his statement. "What do you like to do?"
"If I told you that," he said, starting to laugh, "I take the chance that I'll lose you." I felt the presence of the black angel.
"Would you like to come in?"
"Someone might steal my stuff," he said, looking up and down the deserted street. "Lots of devils live around here."
"We can hide it in the hallway."
He left the shopping cart and the hefty bags out in the hallway, like I'd suggested. Removing his boots before he came into my apartment, I imagined how confined he must have felt being indoors. It must have been like a foreign land to him. He started to undress. He took off ten layers of clothing (I counted them all), folded them neatly, and put them on a chair. I was spellbound by what I witnessed.
There before me, totally naked, the thick garments having been removed, was an exquisite physique, classically proportioned as you might see on one of the best dancers of the New York stage. His cock throbbed, stiffened. I wanted to fall on my knees and worship, but I didn't. I stood there, staring, too stunned to move.
"You want to touch it?" he asked.
I moved closer to him, afraid he might smell bad, but he didn't. I reached down and held his balls in my hand, weighed his massive testicles in the palm of my hand, pulled back the foreskin and saw twinkling dew at the tip of the head of his penis.
"A strong brown god," I murmured.
"You got a dildo?" he asked bluntly. I fetched my dildo from a back closet. "Got some lube?" he asked, squeezing a blob of it onto his hand and applying it to the dildo. Then he got on his knees and sat on it before unzipping my pants and pulling my dick out. "Slap my ass," he said. "Call me your bitch." I leaned across his back as he put my cock in his mouth and slapped his ass. I took control of the dildo and moved it rhythmically in and out of his butt. "Yeah, man, give me a double whammy." He came quickly, shooting a wad on some books I had on the floor. With a look of rapture, he pulled out the dildo, found a paper towel, wiped his ass with it, washed his hands and put back on the ten layers of clothing. How do I know this isn't a dream? I asked myself, as I watched the prince put on his toad costume.
"You got a hat I could borrow?" he asked. "I lost mine." I went into my closet and found a thick woolen hat that he pulled down around his ears. "Thanks. This is for you." He handed me a stick of deodorant. I gratefully accepted his gift. To do otherwise would have been an insult.
"You can stay here if you like," I said, pointing to the couch.
"Got business to tend to." He was eager to get out of the confining space I offered him, so that he could be out under the night sky, enjoying the stars, looking for bargains that people had thrown out in the street. I felt for a moment his immense freedom. In my flesh I will see God. He retrieved his boots from the hallway, laced them up, and before he left, offered me an army salute. "Later, chief," he said.
I closed the door, bolted it, cleaned up after him, and tossed the dildo into the wastebasket, feeling it would be sacrilegious to use it again. I lit a candle, collapsed on the floor, fully clothed, and wrapped a blanket around me. "My God, my God," I whispered to the dark, "Why hast thou forsaken me?"
A flood of purple, then of gold, came through the curtains of the back windows and glazed the objects in the room; the old tenement buildings, turned radiant, shimmered, as in a fairy tale. The fat pigeons, perched on my fire escape, flapped their wings, ready to take their first morning flight.