Individual Editors now accepting submissions
Metapsychosis welcomes submissions of original essays, stories, poetry, reviews, interviews, music, film, and digital art/paintings for publication in both the online and (forthcoming) print versions of our journal. We publish for an audience that is open to spiritual realities—including the liminal, the ancient, the psychedelic, the weird…but also higher ethical, mystical, and contemplative modes—yet is comfortable with intellectual concepts and criteria. We are also, in our own way, social activists, and aspire to publish work that makes a difference in the world—in consciousness and culture—in some way, even and especially if that way is not immediately obvious but can be felt. Before you submit your work, we suggest you become familiar with the content of our site.
Submissions are reviewed by our community of editors and rated by at least two reviewers, who determine whether we consider a piece excellent (high likelihood of being published), good (moderate likelihood), needing work (we'll talk), or rejected (maybe try again). Final decisions are made in our monthly editorial meetings, which are recorded and shared privately within our editorial collective. Our aspiration is to give authors constructive feedback whenever we can. We will not discuss your piece publicly until everyone is happy with it and it is published.
Priority is given to journal supporters, collaborators, and active participants in our readers' and writers' groups, as well as members of Cosmos Co-op—however, our primary concern is to present the most outstanding work we can that enriches our collective visionary culture; thus we seek contributions from a variety of voices, from different cultural backgrounds, life experiences, and places all over the world. We love difference and diversity, and gratefully embrace truth and beauty in whatever forms they arrive.
What we publish, we love
We are most devoted work that comes from a passionate center—from creators who are 100% committed to their craft and aesthetic ideals (and to their own ambiguity)—who love what they do, and who are engaged in the history and collective dimensions of their form.
If you are an essay writer, you will sculpt clear and compelling sentences; hew to reality; make complex and nuanced arguments; entertain multiple points of views with insight and compassion—and do it all with personality and style. If you are are poet, storyteller, musician, filmmaker, or any other kind of imaginative artist, you will move us with the depth of your feelings, the lucidity of your vision, and the power of your aesthetic ideas. We also respect (but don't overestimate) technical accomplishment. We prize honesty more. The spirit of the offering counts.
You don't have to be professional or perfect—a degree or letters after your name are not required—but you must first and foremost be a true practitioner of your craft, or willing to become one. If you're not sure whether you've crossed that line into the zone of what Octavia Butler called "positive obsession," take a chance on yourself!
Meet our Editors

I want to read lyric poetry in English or Spanish, as well as translations into English from other languages. I am also eager to develop more essays on the site, especially those examining our contemporary planetary predicament with some philosophical chops. I will also review film, book, and music reviews, and cultural criticism coming from a meta level.
No restrictions on style or content, but I have a strong preference for the following: character-driven fiction; non-fiction essays rooted in personal experience rather than abstract ideas; poetry that is rich in concrete image and detail.
* Prose should be less than 6,000 words, and poetry submissions should be no more than five poems or for longer poems, no more than five pages.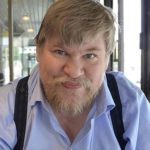 Not currently open for submissions while we are putting the finishing touches on my novel, Plenum!
I am interested in themes centered around the Feminine in its many aspects, as well as works of experimental fiction, though I'm open to other types of stories as well.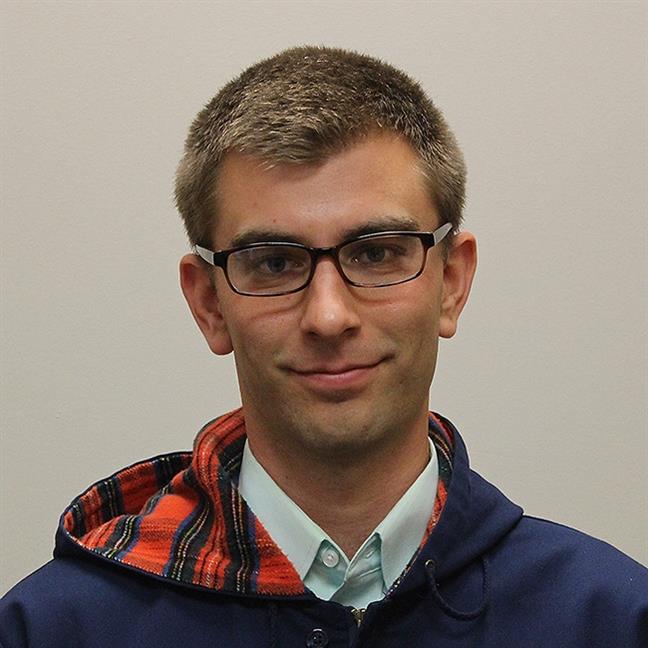 I consider myself as a novice or apprentice editor, neither critic nor writer by trade yet capable of a deep reading, culpable of biting more than can be chewed. Willing to work with written or spoken text (and that which cannot be written or spoken), and with you, the author, to fine-tune your vision.
Submission requirements
Metapsychosis accepts previously unpublished work—with exceptions if the piece has only appeared on your personal website. We also ask you to avoid simultaneous submissions. Our ability to give our attention to your work depends on the good faith that you are serious about publishing with us, should we choose to accept your submission. We will try to communicate with you as promptly and clearly as we can.
In addition to the main content, we ask you to provide us with some meta-information, images (if you have), and supporting documents, if any. You should have these items ready before beginning:
A very brief excerpt, teaser, or summary of your piece
3-5 tags or keywords that could be used to describe your piece (e.g., "horror, panpsychism, geopolitics, metafiction, subtle body")
Author bio and photo
Artwork and images. Whenever possible, we use original community-contributed art, public domain, or Creative Commons licensed images to accompany written pieces. If you have artwork in mind that you think would work well with your piece, please upload it and include attribution. [optional]
Cover letter. Please include a note if you want to give some context to your submission, or provide a general introduction to yourself or your work more broadly. [optional]
Licensing. You can choose your preferred licensing (full copyright, or any of the Creative Commons options, which we encourage).
We also require you to have an account on Infinite Conversations in order to interact with our editorial crew. If your work is considered, we will give you feedback on a private forum thread, which allows all editors to follow the conversation or contribute if they have something to add. It also creates a documentary record of our reflections on the piece for our archives.
When your work is ready to go into production, we will provide you with access to a draft version of the page, so you can see a preview and offer corrections or approvals.
What to expect after submitting
Please allow 6-8 weeks for our editors to decide whether they'd like to work with you. We require a lead editor and at least one other editor to review each piece. Once two editors sign off, the lead editor will be in touch to serve as your point person.
During the editorial process, we may or may not offer varying levels of feedback or suggestions for improvement, depending on the submission. Our policy is to give authors full control over the final status of their work. However, we reserve the right to not publish anything that we don't believe to be congruent with the ethos and aesthetic of the journal—we may learn through the process that it's best to go our separate ways.
But that usually doesn't happen. We tend to work with collaborative spirits. After your work is published, we'll ask that you help promote it by sharing the page to your social networks and communities, then stick around for any discussion that may develop. Every article published on the site is connected to a forum topic on Infinite Conversations for reader feedback.
If you and Metapsychosis are a good fit, we would love to publish you again and will invite you to become a member of our cooperative community, which will enable you to start your own projects on our platform, participate in reading, writing, and study groups, and give back to the whole through serving as a reviewer, curator, or editor in turn—offering your skills, talents, and genius to the culture in any other ways that manifest. In other words, we can build a relationship.
Shall we begin?